LATHE MORI SEIKI NL2500SY/700
lathe cnc - Used Machines
MORI SEIKI
09398
AXIS Y
COUNTER-SPINDLE
LIVE TOOLS
C-AXIS 0.001°
CNC MORI SEIKI MSX-850 III
CAPACITY:
Max turning diameter mm 366
Max turning length mm 705
STROKES:
X-axis mm 260
Y axis mm ± 50
Z-axis mm 795
Counter-spindle stroke (B axis) mm 734
C-axis 0.001°
MAIN SPINDLE:
Max spindle speed rpm 4000
Spindle nose ASA 8
Bar passage mm 80
Spindle power kW 18.5/15
COUNTER-SPINDLE:
Counter-spindle max speed 6000 rpm
Counter-spindle nose ASA 5
Bar passage mm 51
Counter-spindle power kW 11/7.5
TURRET:
Number of live tool stations 12
WEIGHT:
Machine weight Kg 6200
EQUIPPE WITH:
-ARR ROBOTICS load Robot
-Chip conveyor

USED MACHINE

FILL OUT OUR FORM FOR MORE INFORMATION
Potrebbero interessarti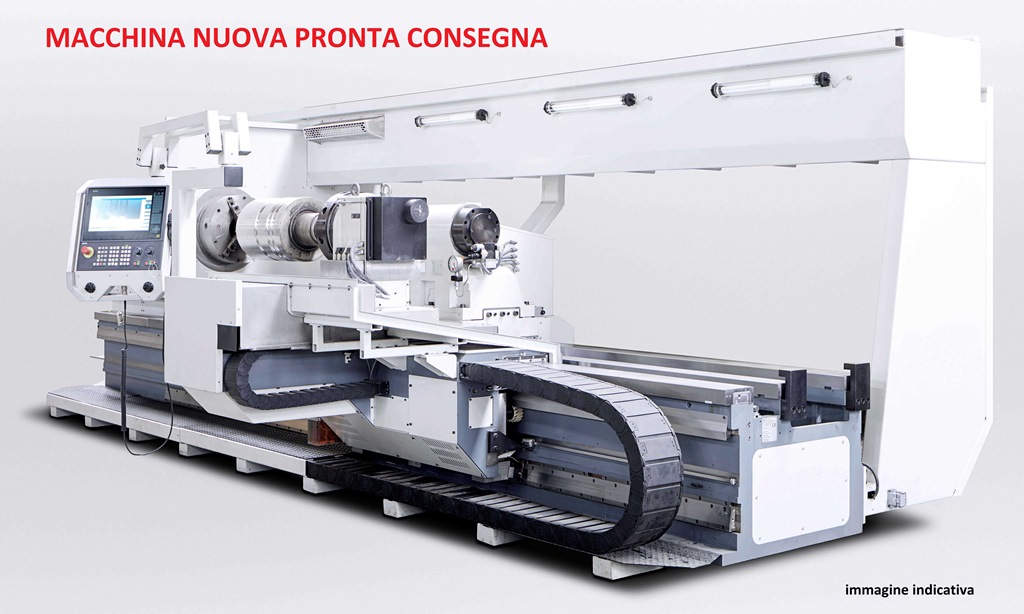 CNC LATHE FAT TUR 3 MN x 4000
08923



3 guide

Distance Between center mm 4000
Diameter on th bed mm 1300
Diameter on carriage mm...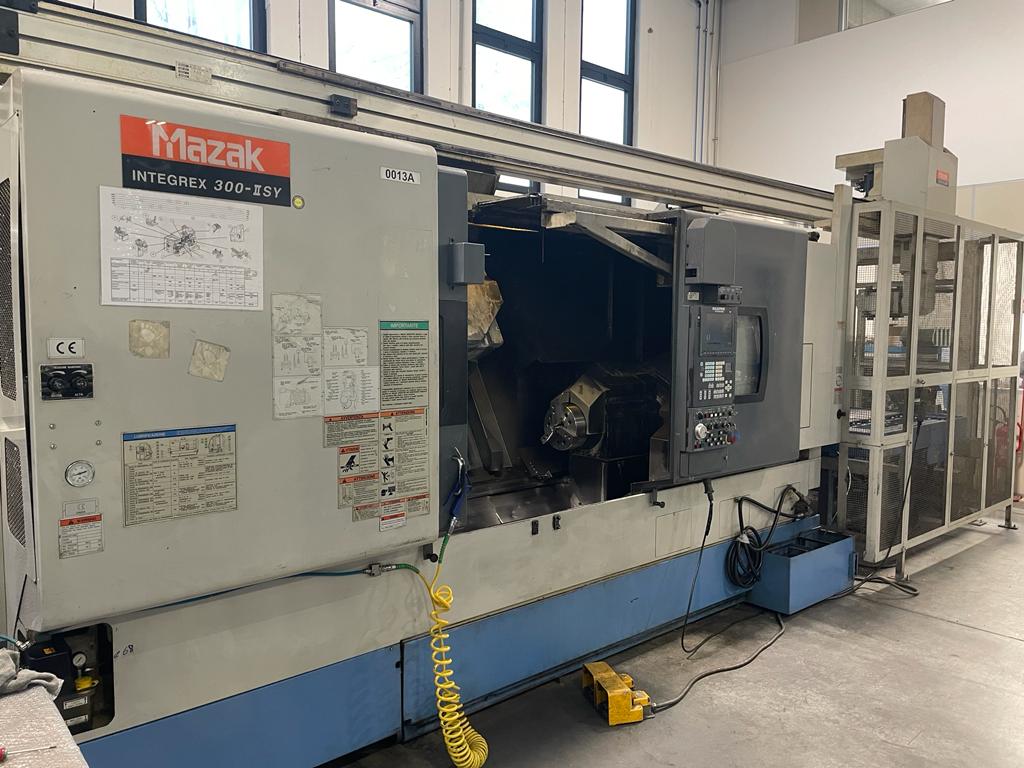 LATHE MAZAK INTEGREX 300II SY
09379

AXIS Y
SPINDLE/SUB-SPINDLE
LIVE TOOLS
CNC Mazatrol Fusion 640 MT
Max swing diameter mm 610
Max...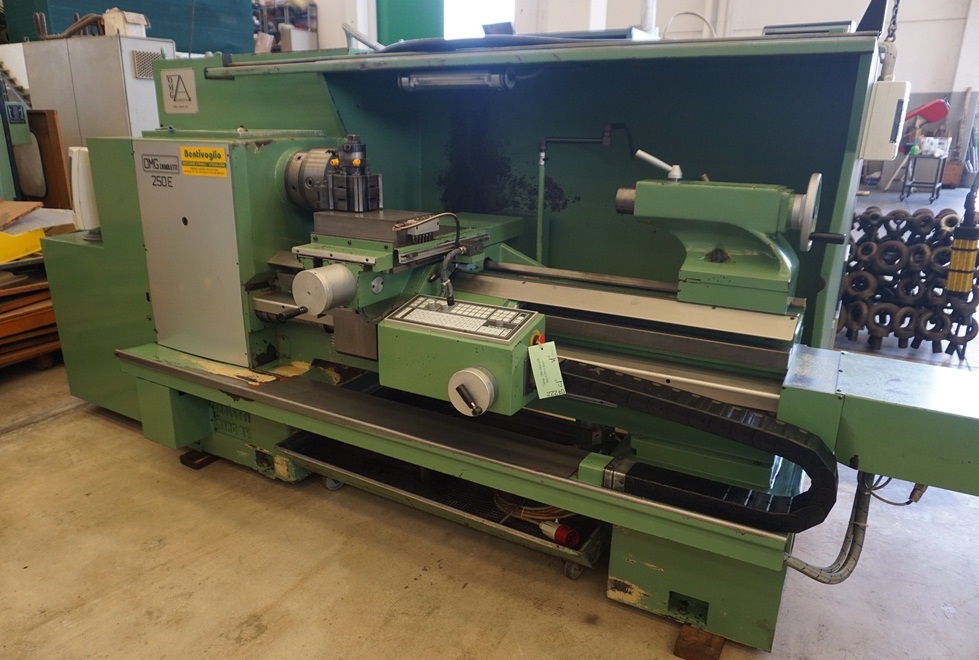 AUTOMATIC LATHE OMG ZANOLETTI
07222


MOD. E250x1000
CNC VIDUE
Height of center mm 250
Turning diameter on the bed mm 500
Turning...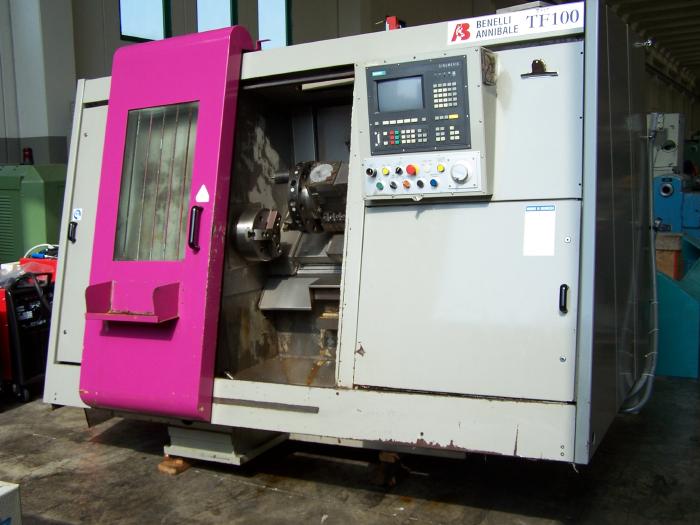 LATHE CNC BENELLI MOD. TF 100
New04920

CNC SIEMENS 810 T
WORKING AREA:
-SWING OVER BED MM.480
-SWING OVER CARRIAGE MM.400
-MAX SWING...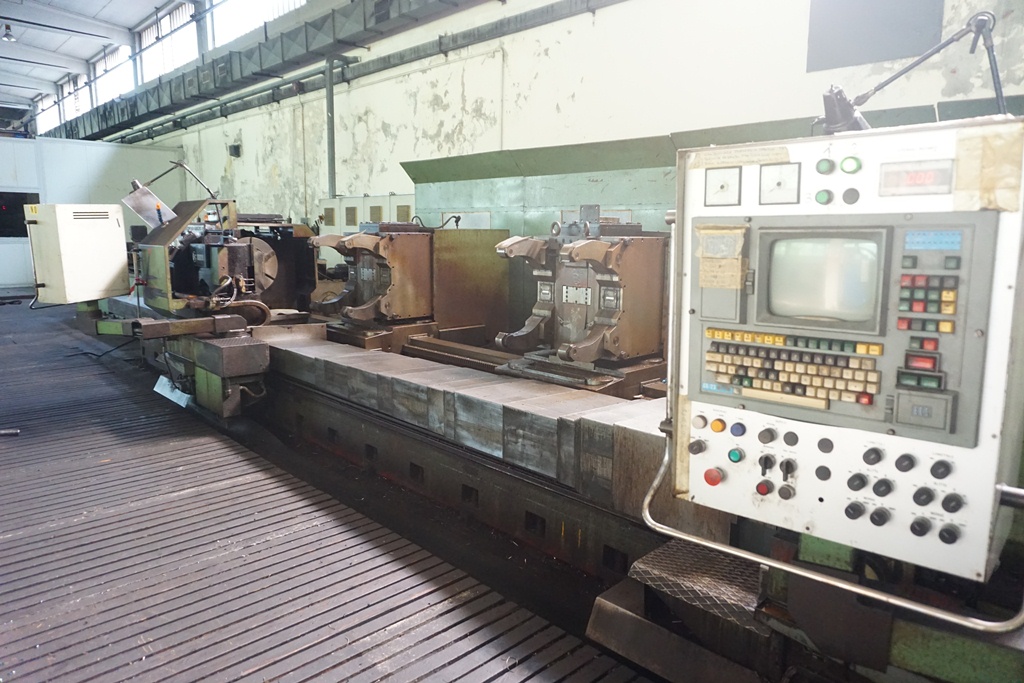 LATHE SAFOP LEONARD 50/S-CNC
07438

DOUBLE CARRIAGE WITH INDIPENDENT CONTROL
FRONT SIDE SYSTEM FOR HORIZONTAL DRILLING ...
X
Scarica PDF
Enter your email address to receive a link to download the PDF
Per poter procedere, la prima volta devi inserire i Tuoi dati