lathe cnc - Used Machines
DAEWOO
08614
CNC FANUC 21i-TB
STRUCTURE:
Slant bed in cast iron, tilting 45 degrees
Prismatic guideways and counterguideways covered with antifriction material "Rulon 142"
WORKING CAPACITY:
Max swing diameter on the bed mm 1030
Max swing diameter on the carriage mm 800
Max turning diameter on the bed mm 900
Max turning lenght mm 3200
Bar turning diameter mm 116.5
TRAVELS:
Axis X mm 470
Axis Z mm 3250
SPINDLE:
Spindle nose ASA A2-15
Spindle rotation speed giri/min 15-1800
Speed range with automatic change n.3
Spindle motor power (cont./30min.) kW 60/75
Max spindle motor torque (cont./30 min.) Nm 7220/9025
Front bearing diameter mm 200
Spindle bore mm 152
FEED:
Rapid feed axis X/Z rev/min 12/10
Working feed axis X/Z linear interpolation max mm/rev 500/500
Ball screws diameter X/Z mm 50/63
TURRET:
Bidirectional auomatic, hydraulic clamping, prismatic taper BMT-85
Turrer positions n.12
Live tool turret position n.12
Indexing time (1 station) sec 1.1
Diameter of coupling disc mm 400
Clamping force Kgf 15460
Tool size turning/boring mm 32/diam.80
C AXIS WITH LIVE TOOLS:
C axis continuous spindle rotation, indexing 0.001 degrees
Rapid speed C axis rev/min 83.3
Live tools speed rotation continuous variation rev/min 30-3000
Live tools motor power (cont./30min.) kW 7.5/11
Live tools max motor torque (cont./30min.) Nm 95/140
Collet capacity type ER-50 for live tools with taper BMT-85 mm diam.6-34
WEIGHT:
Approx. weight Kg 21500
EQUIPPED WITH:
-Chuck AUTOBLOK 630 BHD 36R
-Presetting
-Hydraulic rest MORARI SL2 10537D diam. mm 105-370
-High pressure

USED MACHINE
FILL OUT OUR FORM FOR MORE INFORMATION
Potrebbero interessarti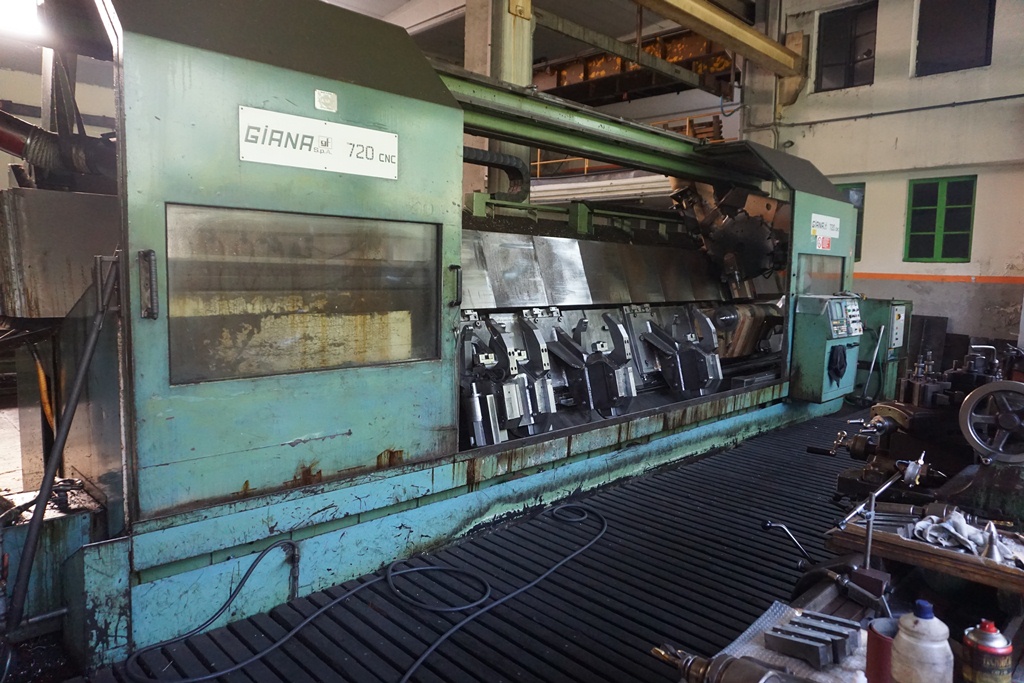 LATHE GIANA 720X3500
07441

SLANT BED
DOUBLE CARRIAGE
CNC ECS
LENGHT MM 4300
DIAMETER MM 720

USED MACHINE
LATHE GEMINIS CNC 5 PLUS-1000
08713


CNC FAGOR
Monolithic structure
Height of center mm 500
MAx diameter on bed mm 1000
Max diameter...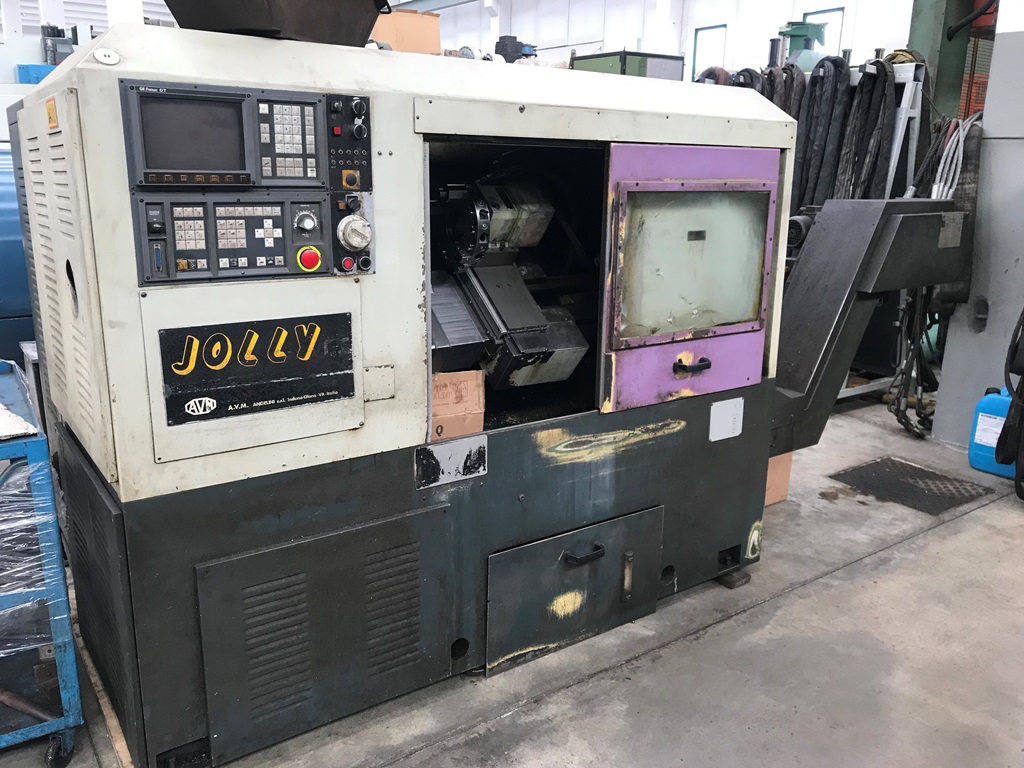 LATHE CNC AVM ANGELINI
08227

MOD. MAAS 165/JOLLY
CNC FANUC OT/C
Distace between center mm 800
Height of center mm 165
Max...
LATHE CITIZEN MOD. L20
07467

5 AXIS + AXIS C
LIVE TOOLS
SUB-SPINDLE
CNC CINCOM SISTEM II C
Bar passaging diam. 20mm
Max turning...
LATHE COMEV PICODUE 400x4000
07316


CNC Z32
Height of center mm 400
Distance between center mm 4000
Swing diameter on the slide mm...
X
Scarica PDF
Enter your email address to receive a link to download the PDF
Per poter procedere, la prima volta devi inserire i Tuoi dati