GRINDING SURFACE CHEVALIER FSG 2048
CHEVALIER
09309

MOBILE COLUMN
Control Isurface with display touchscreen 10.4''
WORKING CAPACITY:
-Max grinding lenght 1200 mm
-Max grinding width 500 mm
-Max distance spindle axis/table surface 730 mm
TABLE (X AXIS):
-Surface 1.200x500 mm
- "T slots" width (Nx3) 14 mm
-Interaxis between "T slots" 170 mm
-Adjustable working speed with continuity 5:25 m/min
-Max longitudinal axis 1.300 mm
-Max load 1.170 kg
CROSS (Y AXIS):
-Max cross axis 560 mm
-Adjustable working speed with continuity 0-450 mm/min
-Min. cross increase programmable 0.001 mm
VERTICAL (Z AXIS):
-Max cross axis 560 mm
-Vertical feedrate 0.2-250 mm/min
-Min. vertical increase programmable 0.001 mm
SPINDLE:
-Power 11/15 kW (opz 18.5/25)
-Wheel size (IS0 525) 355x50x127-200x10 mm
-Wheel speed 500-1.800 Rp,
HYDRAULIC UNIT MOTOR (3 PHASE):
-Power 5 Hp
MASS:
-Overall size 5300x3040x2200 mm
-Approx net machine mass 7900 kg
STANDARD ACCESSORIES:
-Easy and intuitive numeric control with simplified cycles for surface grinding, zig zag and steps
-Automatic roughing and finishing increase
-Cycle interruption option for inspection and final dimensional setting
-Balancing Alert: the acceleration indicator monitors and assists during wheel balancing
-Rotating and positionable control panel
-Wheel speed variator
Spindle load measurement
-Screws and guides hardened and ground
-Sliding axes on high precision rolling
-High strength spindle with double set of P4 class angular contact ball bearings
-Proportional hydraulic drive for longitudinal table movement (X)
-Quick adjustment device of longitudinal and cross stroke
-MPG remote handwheel with minimum increment 0.001 for Y axis
-Protection cover
MACHINE COMPLETE WITH:
-Wheel holder plate with extractor
-Grinding wheel 405x50x127 mm
-N.1 Electro-permanent magnetic table 1.200x500 mm with control unit
-Electronic grinding wheel balancer
-Halogen lamp
-Heat exchanger for electrical cabinet
-Support and leveling feet
-Dressing diamond with diamond
-Automatic dressing device with compensation mounted on the table
-Cooling system with paper filter and automatic magnetic separator, 120 L tank
-Use and maintenance manuals

NEW MACHINE
YEAR 2022
IMAGES:
FILL OUT OUR FORM FOR MORE INFORMATION
Potrebbero interessarti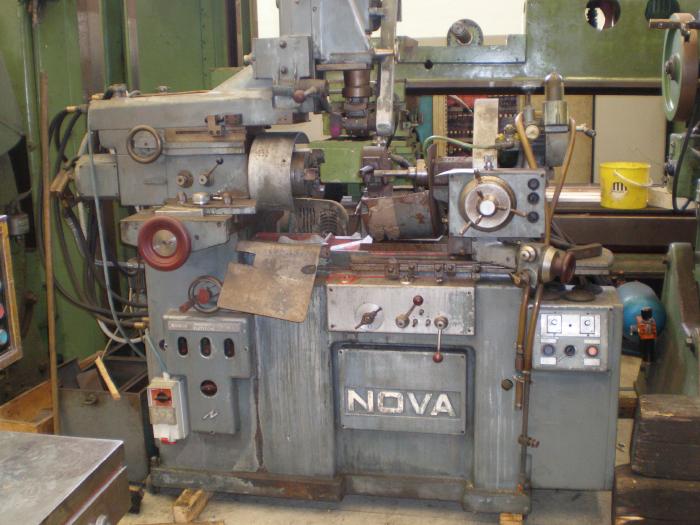 INTERNAL GRINDING NOVARESE
New04151

HEIGHT OF CENTER MM 280
DISTANCE BETWEEN CENTER MM 500

USED MACHINE
GRINDING GIORIA RU/S 4000 CNC
07432

CNC Siemens sinumerik 820T
Max swing diameter mm 595
Max grinding diameter 590 mm
Max grinding...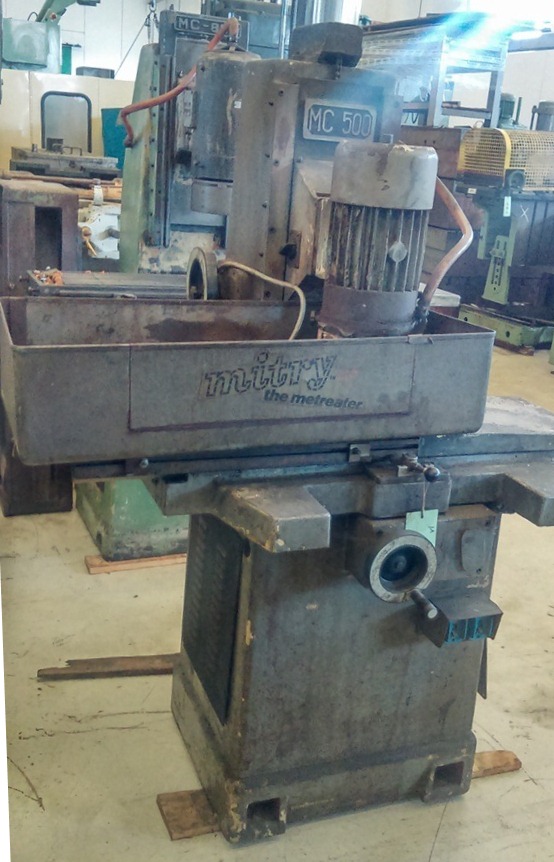 NEW04020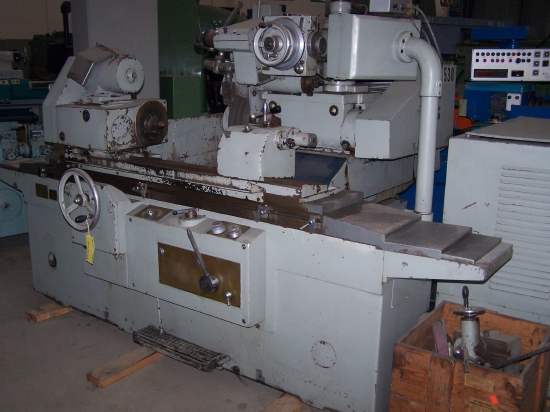 EXTERNAL GRINDING RUSSIAN
RTF.EST.O164

MM.1000
DIAM. GRINDING WHEEL MM. 400
COMPLETE WITH ACCESSORIES

USED MACHINE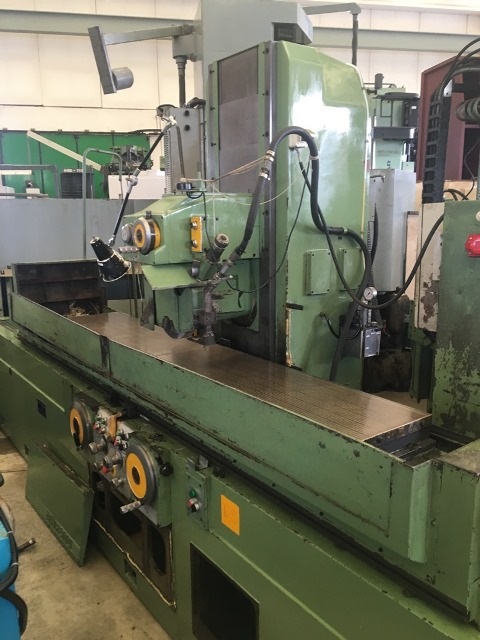 GRINDING SURFACE FAVRETTO MOD. TC 250
New04132

MAX GRINDING LENGHT MM.2500
MAX GRINDING LENGHT WITH LARGE WHEEL 75 MM.575
MAX GRINDING HEIGHT...
X
Scarica PDF
Enter your email address to receive a link to download the PDF
Per poter procedere, la prima volta devi inserire i Tuoi dati