MILLING MACHINE TIGER THS59 EVO
milling cnc - Used Machines
TIGER
08988
CNC SELCA S4060-D + Selbox S2 remote handwheel
TRANSLATING TABLE:
Table length mm 2800
Table width mm 1100
Table height 210 mm
Central T-slot dimensions 22 H7 - other 22 H8
Number of T-slots n. 7
T-slot center distance 160 mm
Max weight allowed 10.000 Kg
WORKING CAPACITY:
Longitudinal stroke 2500 mm
Cross travel 1675 mm
Vertical stroke mm 1250
FEED:
Rapid mm / min 30,000
SPINDLE:
Spindle taper ISO 50 DIN 69871
Rotation speed rpm 5000
Speed ranges n.2:
-I range 250-1250 rpm
-II range 1000-5000 rpm
Spindle motor power 17 Kw
TOOL CHANGE:
-Tool change 40 positions
EQUIPPED WITH:
-Automatic head
AXIS A 2.5 degrees
AXIS B 1 degree
-Refrigerant inside/outside the spindle

USED MACHINE
FILL OUT OUR FORM FOR MORE INFORMATION
Potrebbero interessarti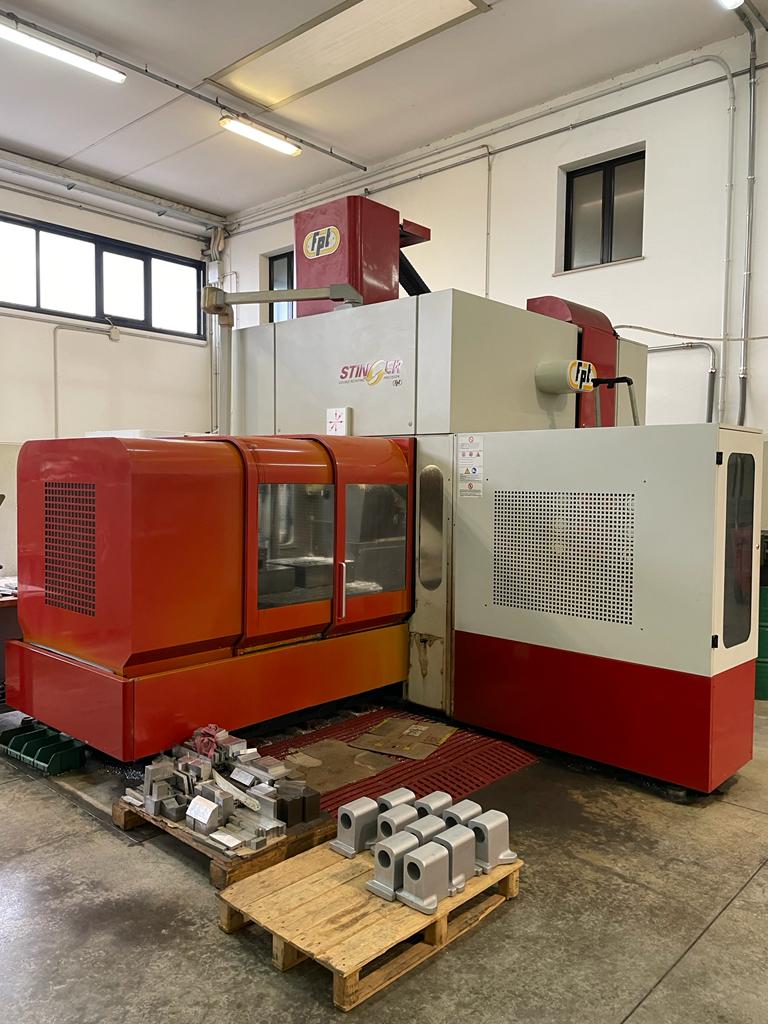 MILLING FPT MOD. STINGER
09204


WITH FIXED PORTAL
CNC Heidenhain 530i
CHARACTERISTICS OF WORKING AXES:
Longitudinal travel 1750...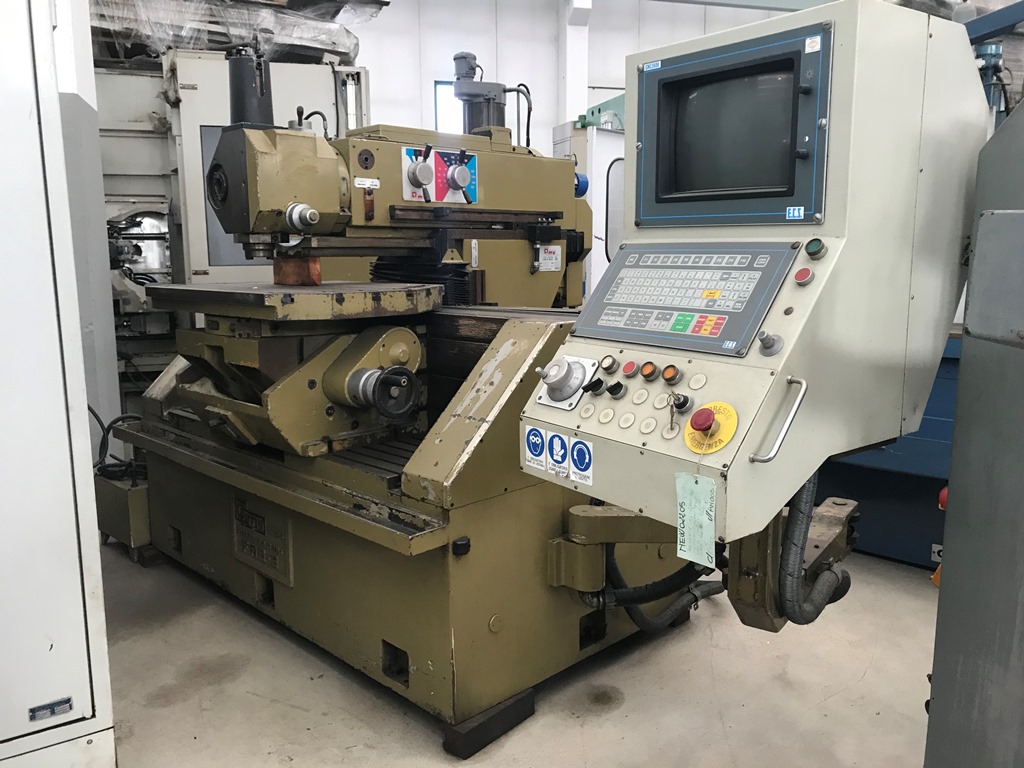 MILLING CNC BED TYPE OMV FAS-3
New02205

Working surface mm.1225x500
Axis X mm.900
Axis Y mm.550
Axis Z vertical mm.500
Cone ISO 40...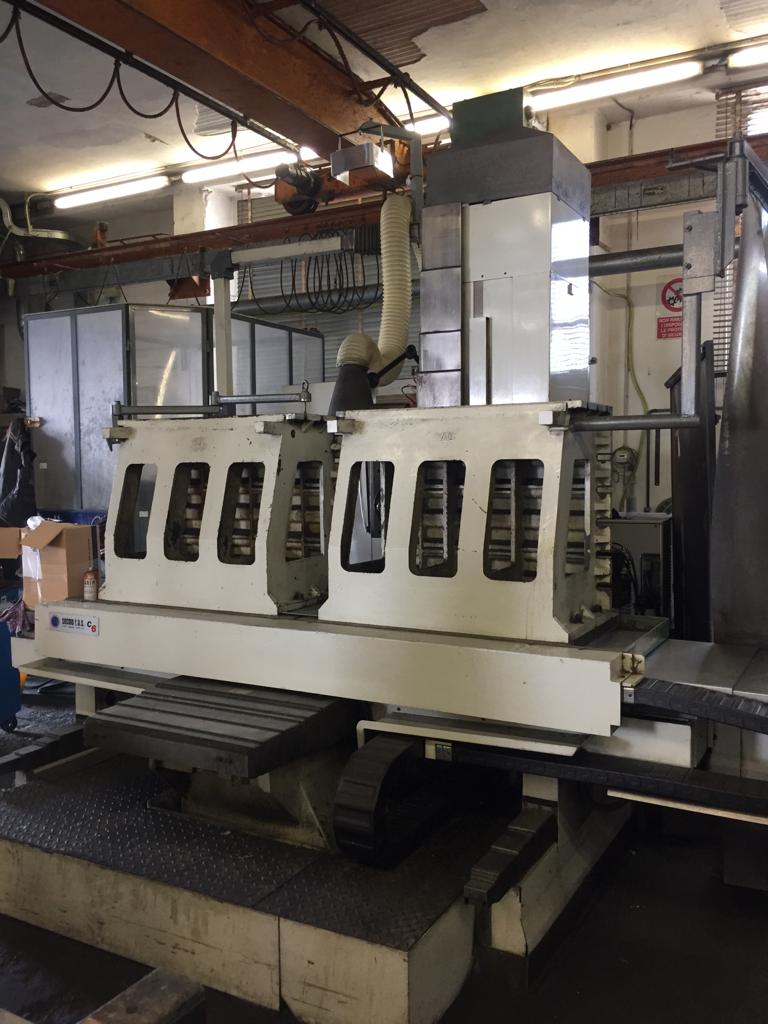 MILLING SECMU MOD. C6
09201

CNC Z16 DELECTRON
X axis stroke 2000 mm
Y axis stroke 1100 mm
Z axis stroke 700 mm
Table dimensions...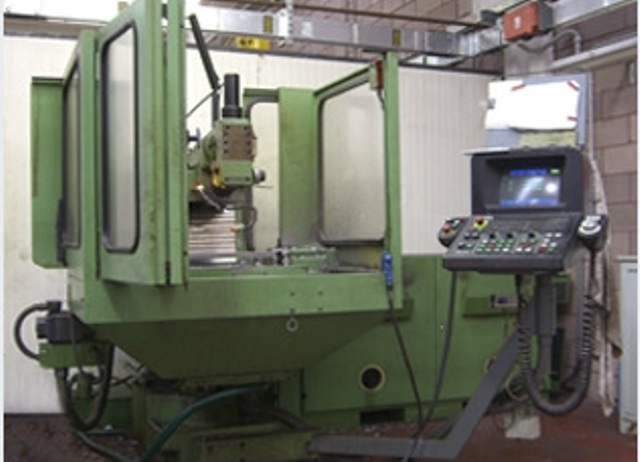 MILLING DECKEL
05821


AXIS X MM.400
AXIS Y MM.400
AXIS Z MM.400

USED MACHINE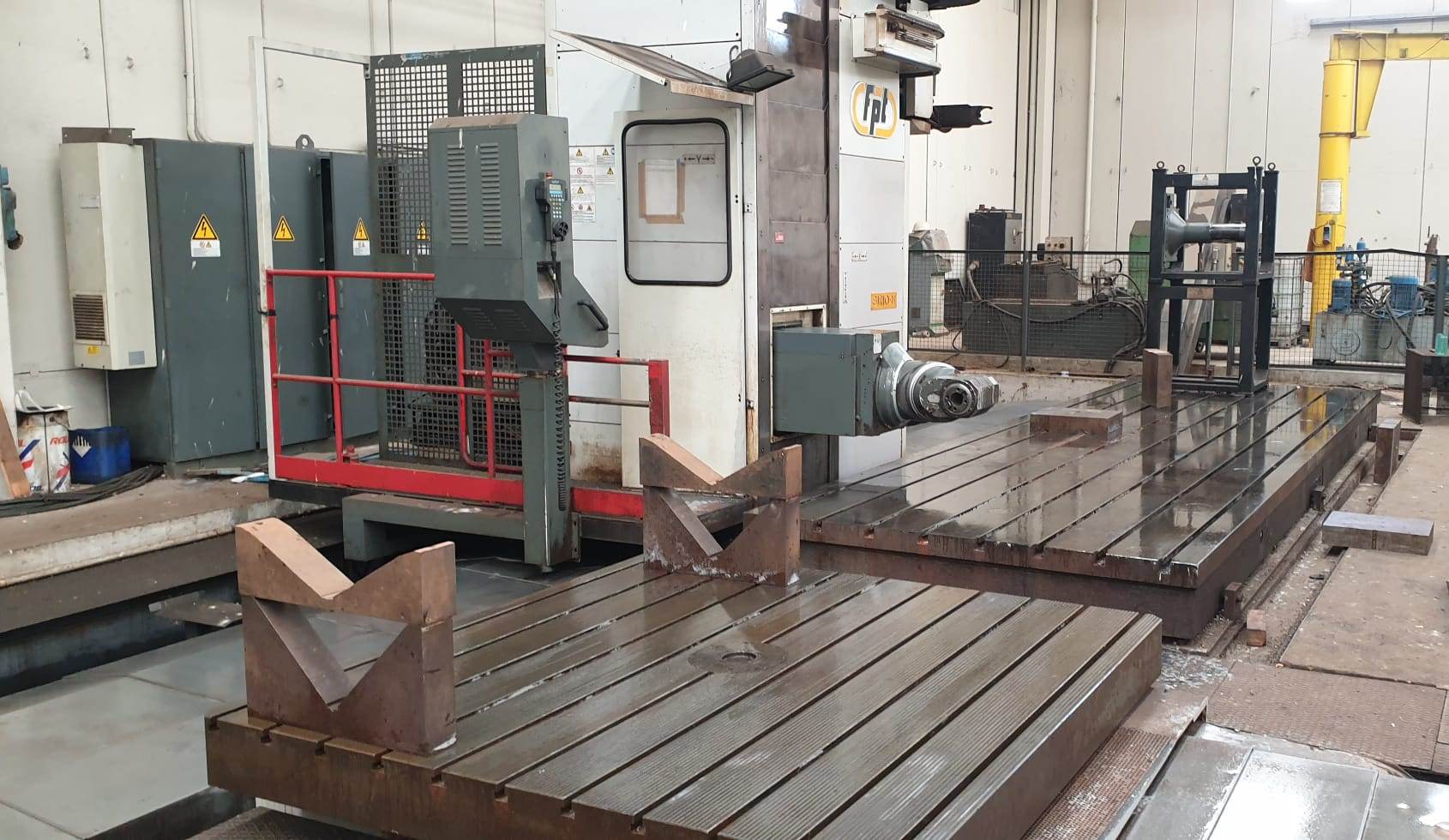 MILLING FPT MOD. SIRIO-M
09173

MOBILE MAST
CNC HEIDENHAIN TNC 426M
Machine built entirely in cast iron with hydrostatic sliding...
X
Scarica PDF
Enter your email address to receive a link to download the PDF
Per poter procedere, la prima volta devi inserire i Tuoi dati