lathe cnc - Used Machines
GIANA
07388
LIVE TURRET AND C-AXIS
CNC ECS 2302
CAPACITY':
Height center mm 430
Distance between centers mm 4000
Swing diameter on the bed mm 720
Swing diameter on the cross slide mm 720
Max piece weight between centers Kg 6000
BED:
Monolithic, steel with 20 degrees inclined work surface
Bed width on the plane of the 4 guides mm 1150
SPINDLE:
Spindle nose ASA 11 ''
Spindle bore mm 105
Spindle speed rpm 0-2000
Spindle motor power HP 90
TAILSTOCK:
Quill diameter 160 mm
Quill stroke mm 200
Cone CM 6
Automatic tailstock clamping
STEADY:
Number 1
Automatic steady clamping
Clamping range diam. from 70 to 280 mm
Z AXIS (LONGITUDINAL):
Max stroke 4084 mm
X AXIS (CROSS):
Max stroke 550 mm
Taper ISO 50
12 station tool holder disc
POWER:
Total installed power approx. HP 120
EQUIPPED WITH:
Chip conveyor
- automaric spindle Autoclock diam. mm 500
- Spindle Pinto DG diam. mm 350

USED MACHINE

FILL OUT OUR FORM FOR MORE INFORMATION
Potrebbero interessarti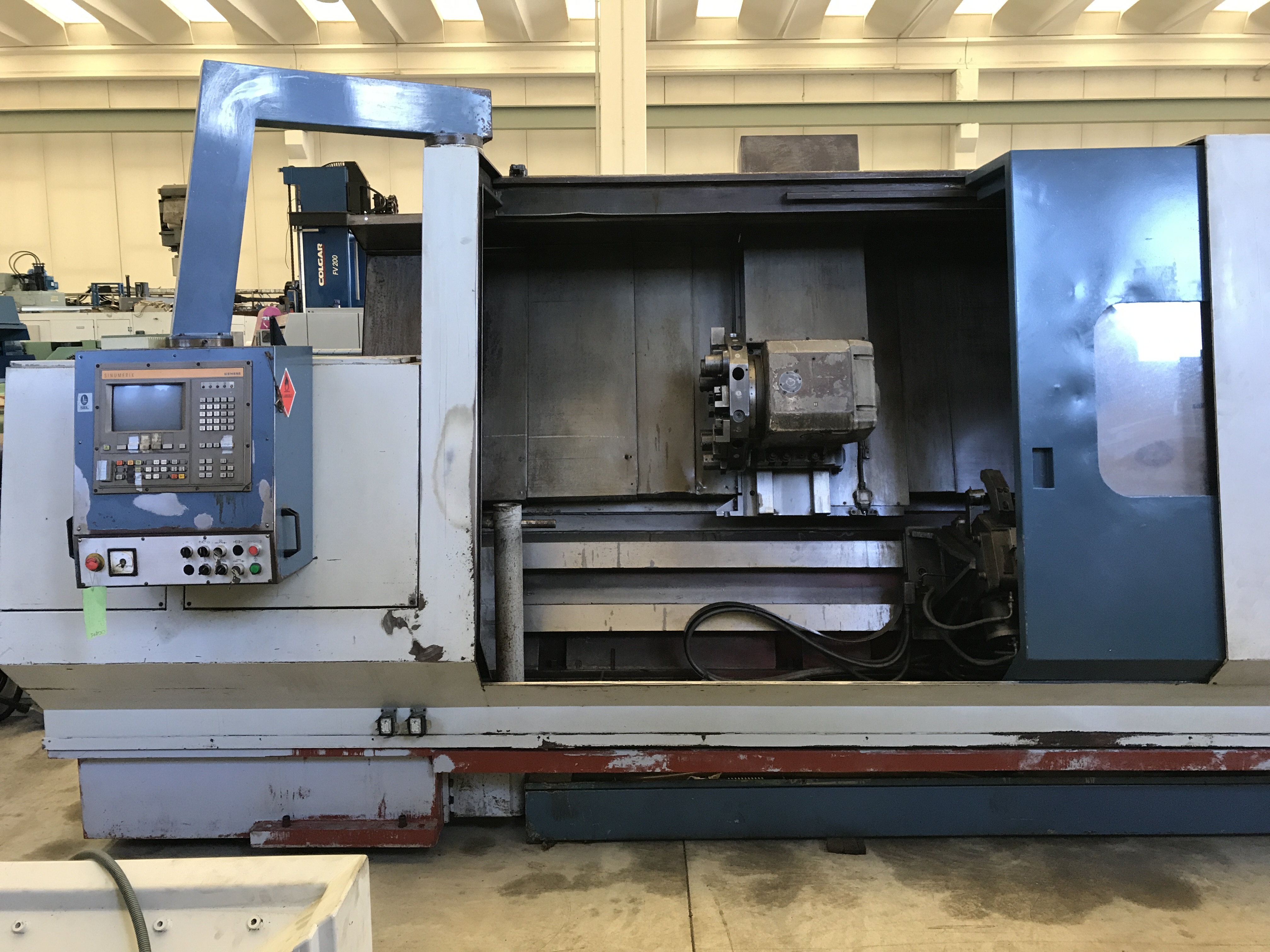 LATHE PADOVANI LABOR 250 CNC
06471

CNC SIEMENS SINUMERIK 810T
CAPACITY:
-Swing over bedo mm 560
-Max turning diameter on the chuck mm...
LATHE TAKISAWA MOD. EX-110
08891

CNC FANUC 21i-T
Turning diameter over bed 495 mm
Turning diameter over cross slide 400 mm
Distance...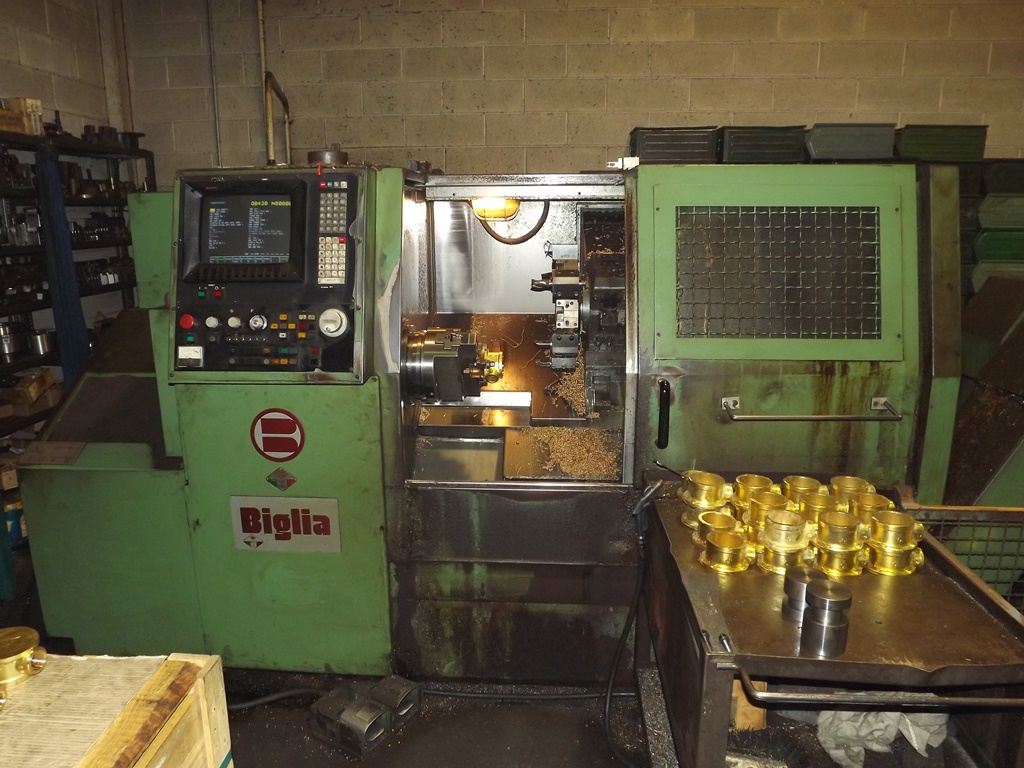 LATHE BIGLIA MOD. B600/8
07030

CNC FANUC
WORKING AREA:
Max turning diameter mm 355
Max swing dimeter mm 560
Max turning lenght mm...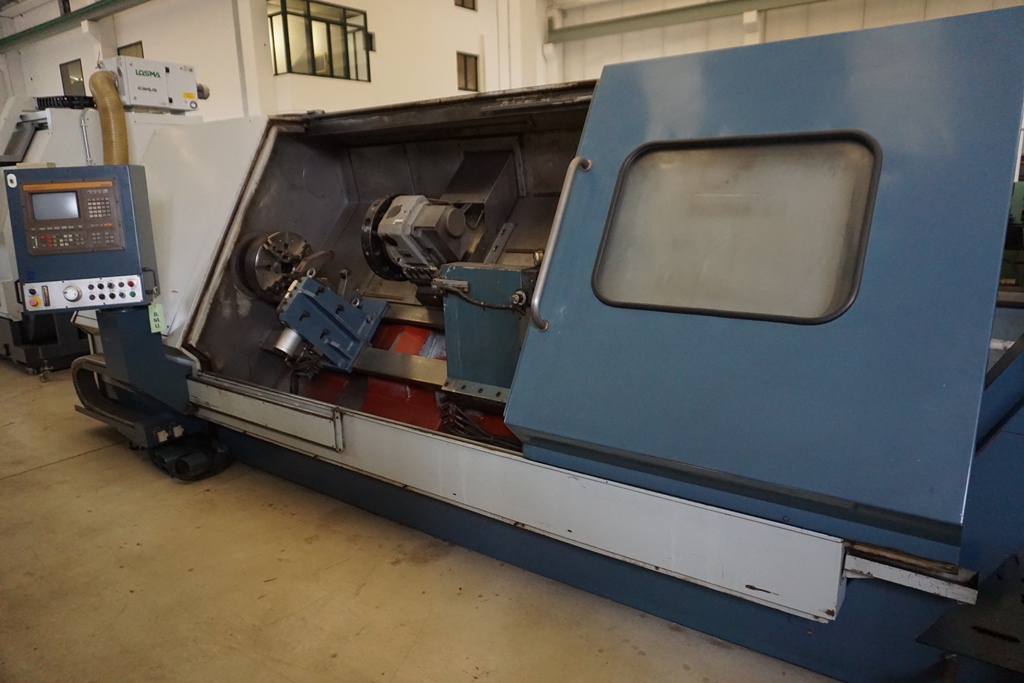 CNC LATHE PADOVANI MOD. LABOR 200
New03570

Capacity:
-turning lenght mm.2000
-N. 2 checked axis
-Diam max over bed mm.580
-max turning diam...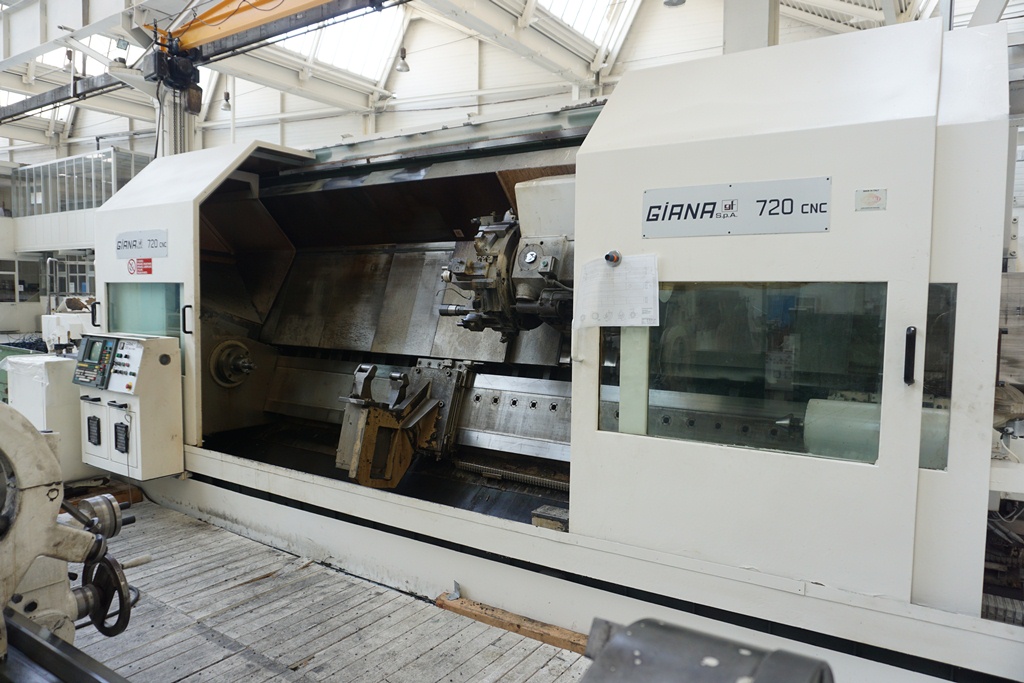 LATHE GIANA 720 CNC
07388

LIVE TURRET AND C-AXIS
CNC ECS 2302
CAPACITY':
Height center mm 430
Distance between centers mm...
X
Scarica PDF
Enter your email address to receive a link to download the PDF
Per poter procedere, la prima volta devi inserire i Tuoi dati