LATHE GEMINIS GT5 G4 1200x4000
lathe cnc - Used Machines
GEMINIS
08519

CNC SIEMENS 840 D
LIVE TOOLS
C AXIS
Y AXIS
CAPACITY:
Height of centre mm 610
Max diameter over bed mm 1200
Max diameter over cross slide mm 850
Distance between centre mm 4000
Workpiece weight between centres Kg 6000
HEAD:
Spindle bore mm 162
Spindle taper DIN 55026 - B15
Front bearing diameter mm 220
No.4 spindle speed rpm 0-800
Max torque Nm 13500
Main spindle motor power kW 51
CARRIAGES:
Cross travel mm 600
Width longitudinal carriage mm 900
Width cross carriage mm 400
TAILSTOCK:
Quill diameter mm 160
Quill travel mm 300
BED:
Width of guideways mm 1000
Height from floor to guida piana mm 850
EQUIPED WITH:
-Turret SAUTER 4 positions
-C axis
-Quill travel motorized
-Digital linear scale on X axis
-Chip conveyor
-Remote handwheel
-Milling device placed on 4 position turret
size xx NG 40
with axis Y +50 -25 mm
2 spindle range
Max speed rpm 3000
Coppia max 245 Nm
Milling holder spindle taper ISO
-Faceplate, steel, independent 4 jaw diam. mm 1000
-Manual chuck, steel, 3 jaw one-clamp diam. mm 630
-Boring bar support diam. mm 120 mounted over turret, size 25
-Hydraulic clamp/unclamp system of tailstock body over bed
-Closed steady rest mm 400-800

USED MACHINE
YEAR 2014
FILL OUT OUR FORM FOR MORE INFORMATION
Potrebbero interessarti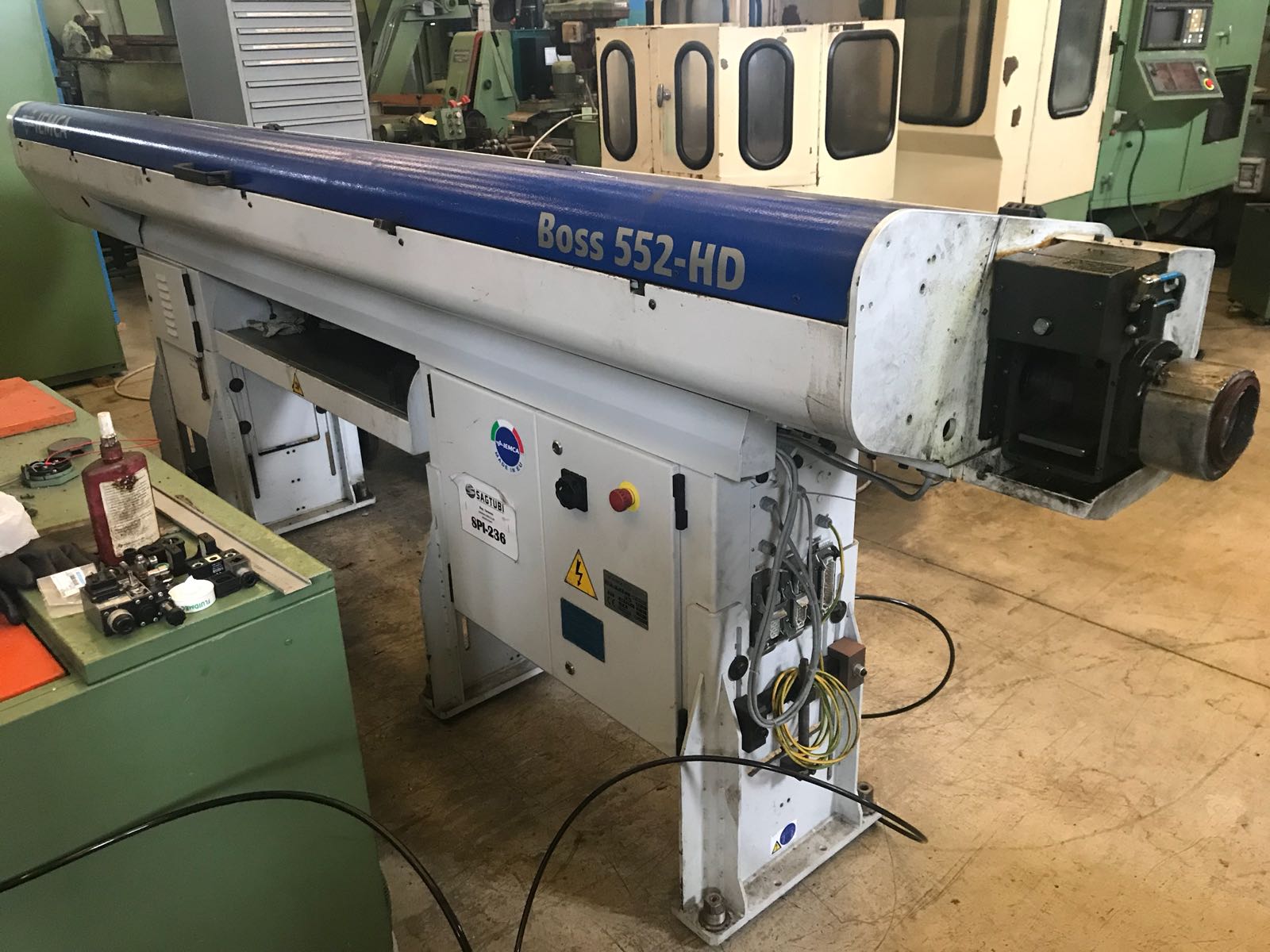 BAR LOADER IEMCA BOSS 552-HD
07926


Type 32 L
Capacity:
Round Bars mm 5-51
Exagonal Bars mm 5-43
Square Bars mm 5-36

YEAR 2013

USED...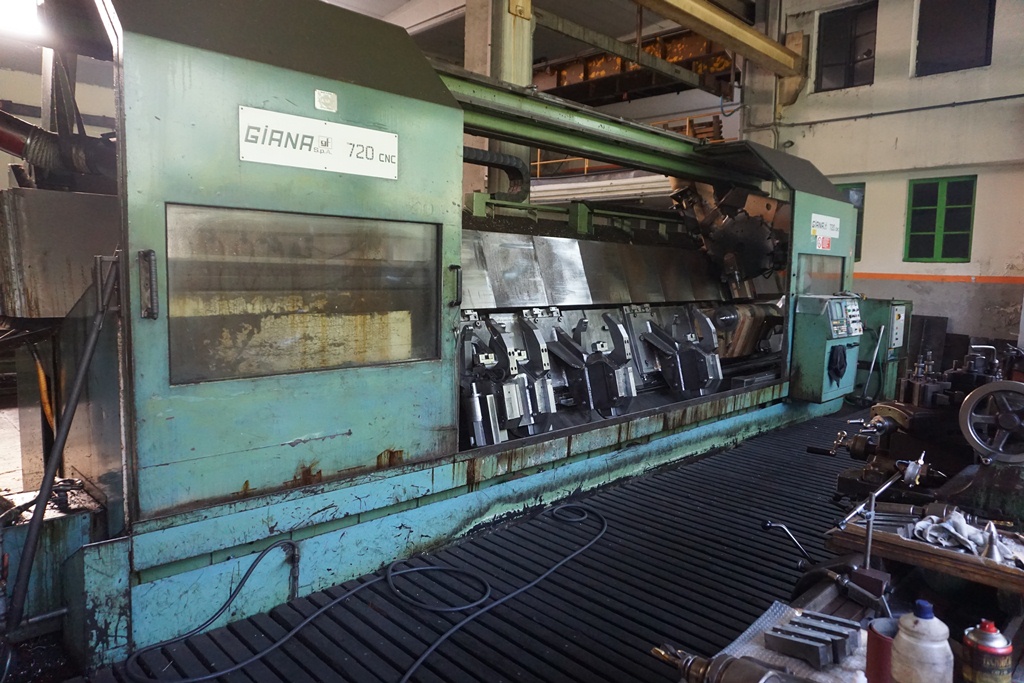 LATHE GIANA 720X3500
07441

SLANT BED
DOUBLE CARRIAGE
CNC ECS
LENGHT MM 4300
DIAMETER MM 720

USED MACHINE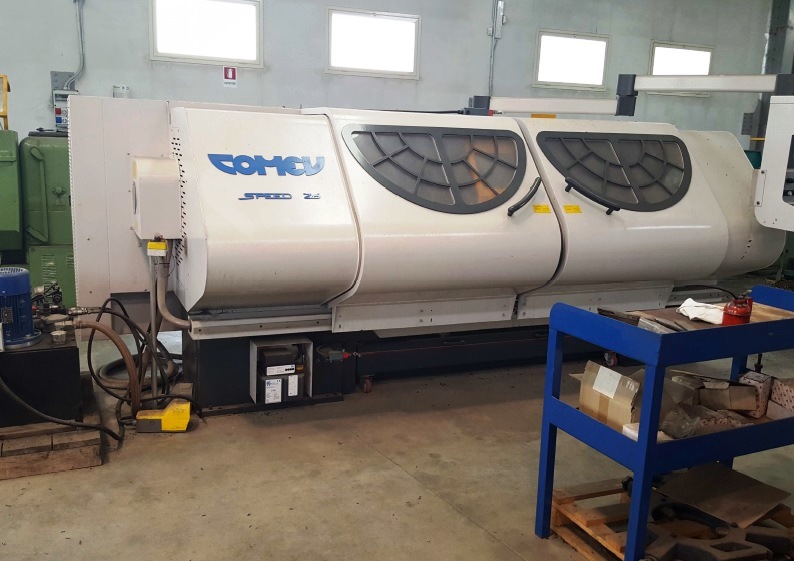 LATHE COMEV MOD. SPEED 26x2000
07691


CNC D.ELECTRON
-HEIGHT OF CENTRE OVER BED MM 260
-DISTANCE BETWEEN CENTRE MM 2000
-SWING OVER BED...
LATHE COMEV PICODUE 400x4000
07316


CNC Z32
Height of center mm 400
Distance between center mm 4000
Swing diameter on the slide mm...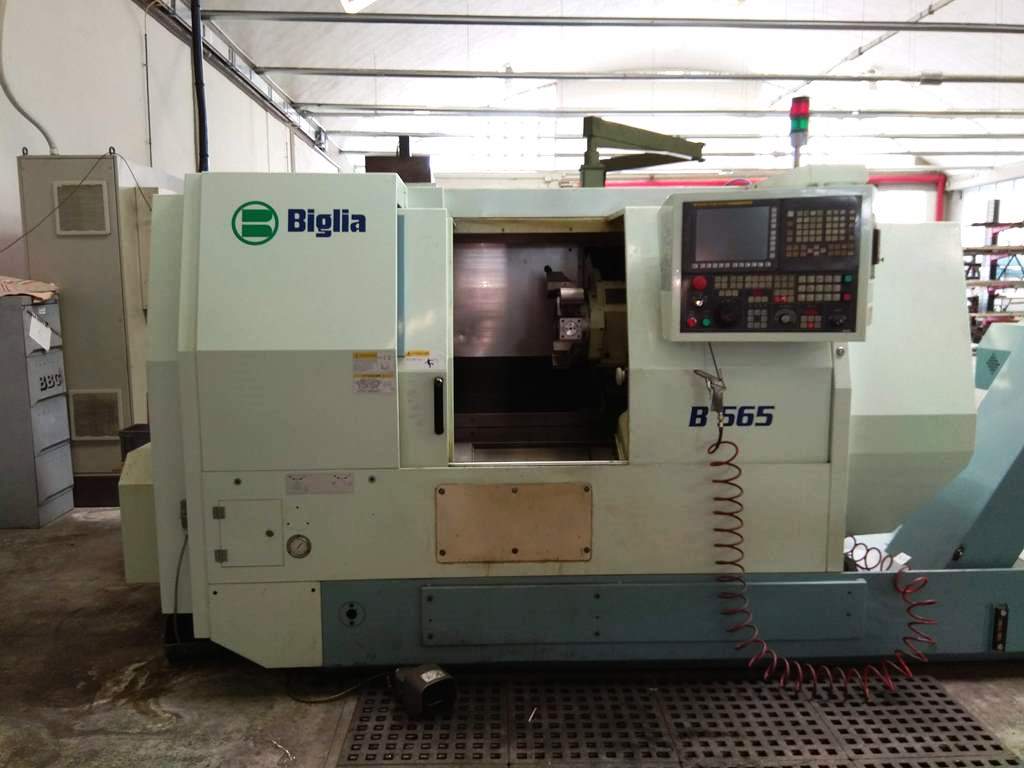 LATHE BIGLIA MOD. B565/B
08339

CNC FANUC 32i
CAPACITY:
MAX SWING DIAMETER 580 mm
MAX TURNING LENGTH 560 mm
MAX TURNING DIAMETER...
X
Scarica PDF
Enter your email address to receive a link to download the PDF
Per poter procedere, la prima volta devi inserire i Tuoi dati