LATHE CNC GRAZIANO MT 500C
lathe cnc - Used Machines
GRAZIANO
08061
CNC Heidenhain
WORKING RANGE:
Max swing mm 550
Max turning diameter mm 400
Max diameter over slide mm 345
Distance centre mm 1000
Longitudinal Z axis mm 950
Cross X axis mm 300
Max load betweem centre Kg 350
SPINDLE:
Taper ASA 8''
Speed 20-4000 Rpm
Motor power 34 Kw
Chuck mm 250
Bar capacity mm 74
TAILSTOCK:
Quil diameter mm 95
Taper morse 5
Quill stroke mm 135
TURRET:
Taper VDI 40
No. positions 12
Live tools no 6
EQUIPPED WITH:
-Chip conveyor

USED MACHINE
FILL OUT OUR FORM FOR MORE INFORMATION
Potrebbero interessarti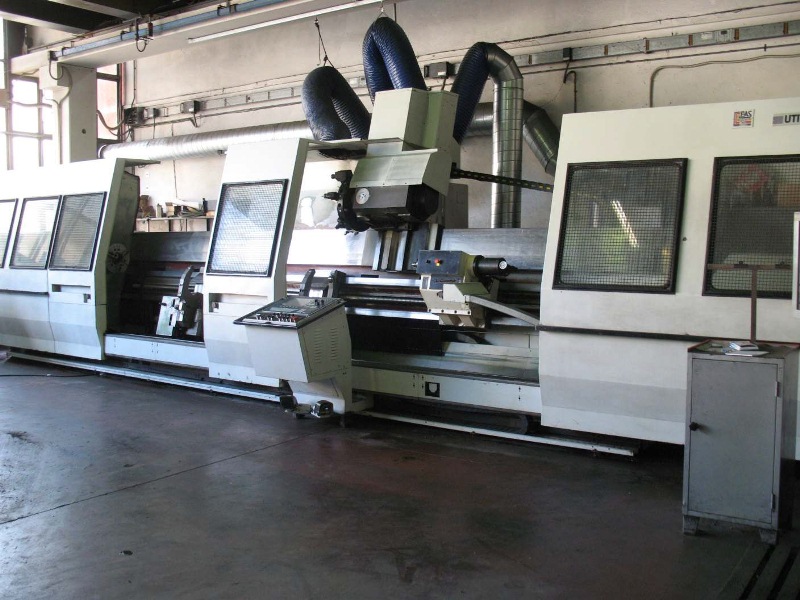 LATHE UTITA MOD. T 500/CN
05949

CNC FAS Z16
Turning diameter mm.800 over bed, mm.550x6200 over carriage
Lenght mm.6200
Height of...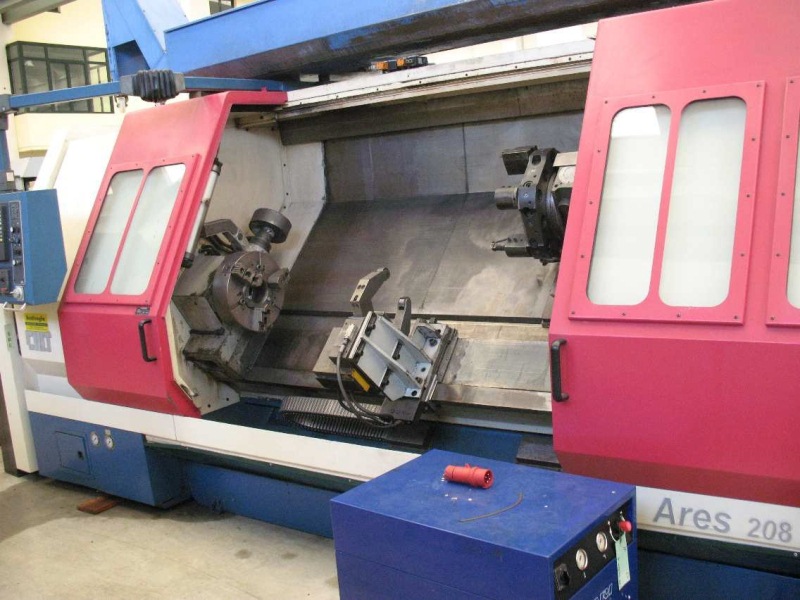 LATHE CNC CMT MOD. ARES 208
New04206

CNC SINUMERIK
HEIGHT OF CENTRE FROM TABLE MM.350
MAX DIAMETER MM.695
MAX DIAMETER OVER CARRIAGE...
FRONTAL LATHE GIANA 1200 CNC
07816

CNC Siemens Sinumerik
Height of center mm 600
Turning diameter on carriage mm 800
Width of bed mm...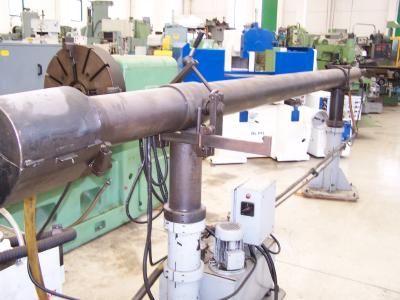 NEW04012


08332


X
Scarica PDF
Enter your email address to receive a link to download the PDF
Per poter procedere, la prima volta devi inserire i Tuoi dati