AUTOMATIC LATHE OMG ZANOLETTI
lathe cnc - Used Machines
OMG
07222

MOD. E250x1000
CNC VIDUE
Height of center mm 250
Turning diameter on the bed mm 500
Turning diameter on the cross carriage mm 250
Turning diameter on the gap mm 700
Working gap lenght mm 300
Bed width mm 340
Spindle bore mm 85
Spindle speed min/max rpm 0-2000
Cross carriage lenght mm 500
Cross carriage width mm 280
Cross carriage stoke mm 280
Tailstock quill diameter mm 70
Tailstock quill stroke mm 200
Taistock quill C.M. N.5
Spidle motor power in c/c Kw 10.5

USED MACHINE


FILL OUT OUR FORM FOR MORE INFORMATION
Potrebbero interessarti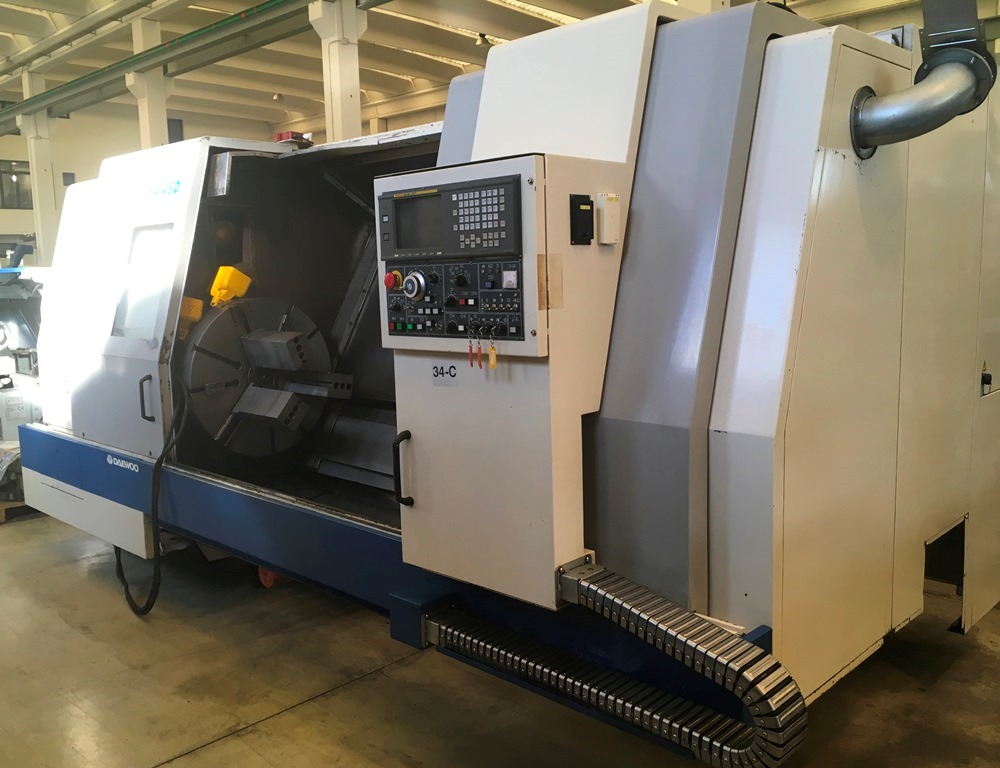 LATHE DAEWOO PUMA 450 B
07827

CNC FANUC 18-T
CAPACITY
Swing over bed mm 900
Swing over saddle mm 630
Max machining dia. mm...
LATHE PRAMAC CHALLENGER 550
08356

CNC UNIT FAGOR 8055 TC
DISTANCE BETWEEN CENTRES 2000 mm
CENTRE HEIGHT 275 mm
MAX SWING OVER...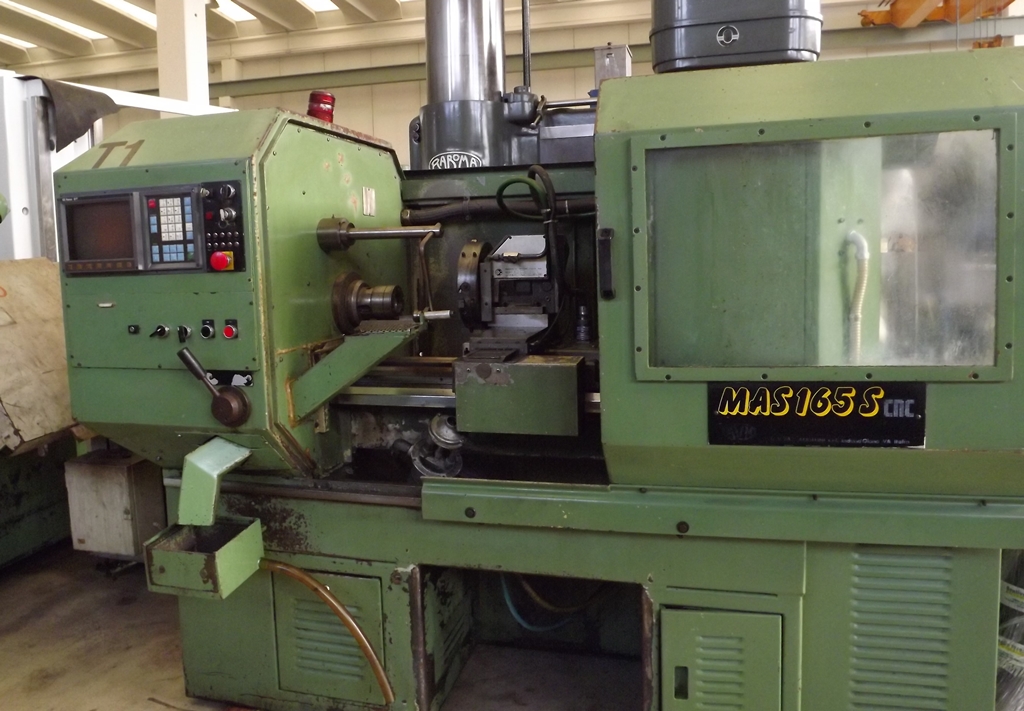 LATHE ANGELINI MOD. MAS 165S
New04610

CNC FANUC OT
Heigth of center mm 165
Distance between center mm 600
Spindle bore mm 36
Spindle...
LATHE GEMINIS GT5 G4 1200x4000
08519


CNC SIEMENS 840 D
LIVE TOOLS
C AXIS
Y AXIS
CAPACITY:
Height of centre mm 610
Max diameter over bed...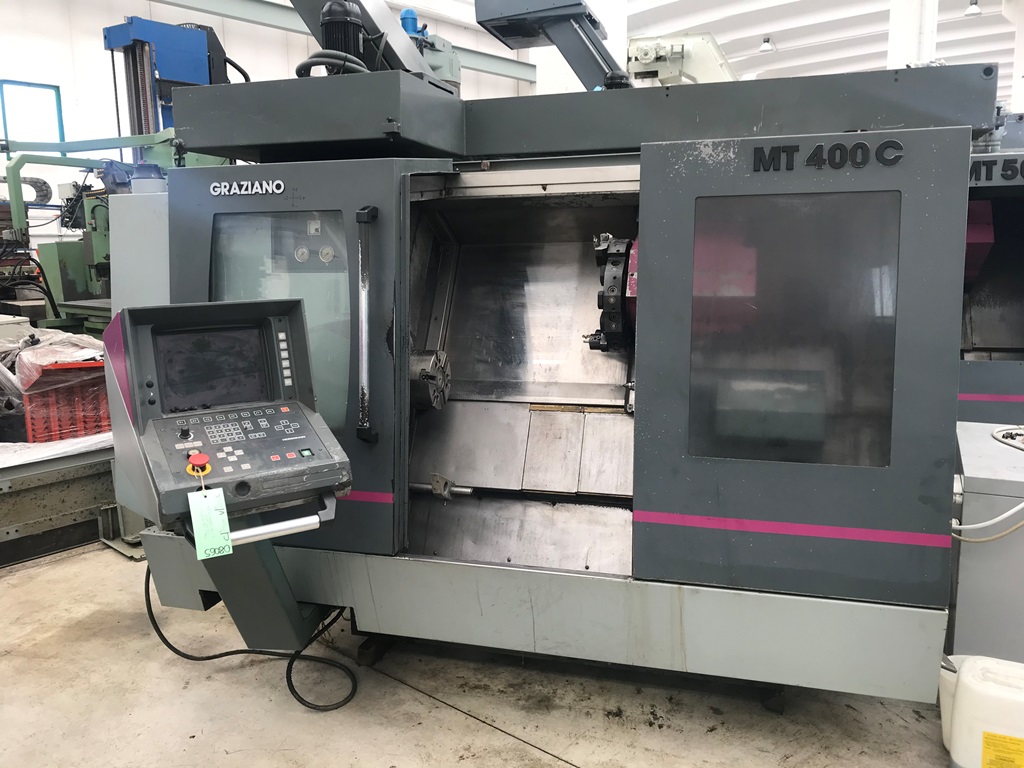 LATHE CNC GRAZIANO MT 400C
08065

CNC Heidenhain 532T
WORKING RANGE:
Max swing diameter mm 430
Max turning diameter mm 300
Max...
X
Scarica PDF
Enter your email address to receive a link to download the PDF
Per poter procedere, la prima volta devi inserire i Tuoi dati